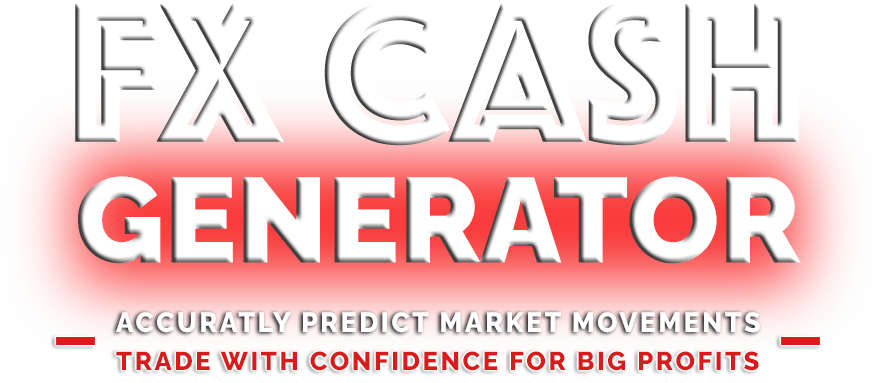 Listen up, Traders!
I've discovered a game-changing new trading method unlike anything you've seen.
After perfecting this revolutionary technology , my team created an amazingly accurate indicator that generates the most precise and profitable signals ever.
You'll be amazed at how effortlessly it identifies opportunities to enter winning trades early. It's like having a laser guiding your trades!
Once set up, it does the hard work for you - no more guessing or stress. Just sit back as it flawlessly rides trends from start to finish.
Incredibly efficient. You'll love squeezing out even more profits than before with this deadly accurate, stress-free indicator. I can't wait for you to experience it!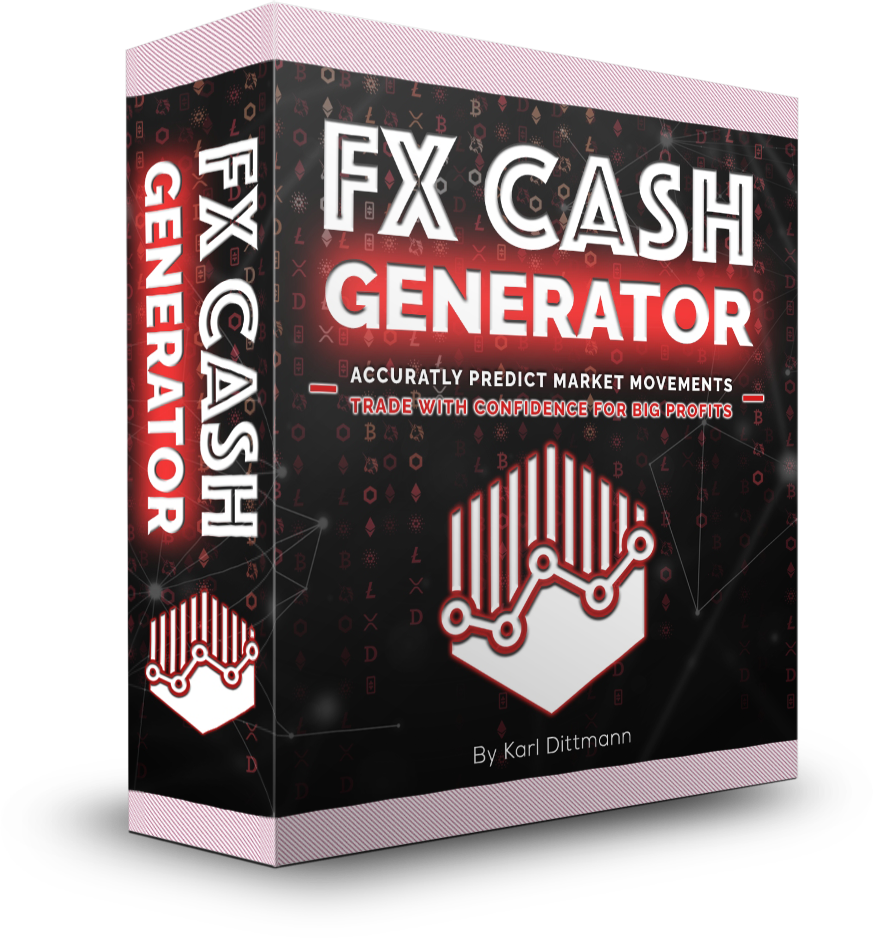 New Future!
Forget cluttered charts. This breakthrough is totally different. Even a 15 year old could easily use this tool.
It distills proven strategies into easy buy and sell signals. Just set it and forget it. I've made this intuitive enough for anyone. But don't mistake simplicity for lack of precision.
Under the hood, advanced predictive modeling identifies high-probability trades. You'll just see clear prompts.
Even trading newbies can use this effectively. But it also gives seasoned traders an edge by spotlighting opportunities they may miss.
Just think about what's possible when you trade on this kind of predictive intelligence.
Exciting isn't it?
What Is Inside The NEW
FX Cash Generator System

Effective
Trading
algorithm

User-Friendly
Visual Interface

Minimal time
investment

High
Profit
signals

ADAPTIVE
TAKE PROFIT
TECHNOLOGY

Unique
Trend Power
detection

Multiple
trading
styles

reliable signals
100% No repaint

supports All major
Currency pairs
Effective
Trading
algorithm

User-Friendly
Visual Interface

Minimal time
investment

High
Profit
signals
PERFECT FOR
BEGINNERS

Unique
Trend Power
detection

Multiple
trading
styles

reliable signals
100% No repaint
reliable signals
100% No repaint

supports All major
Currency pairs

Testimonials
Real Testimonials From Members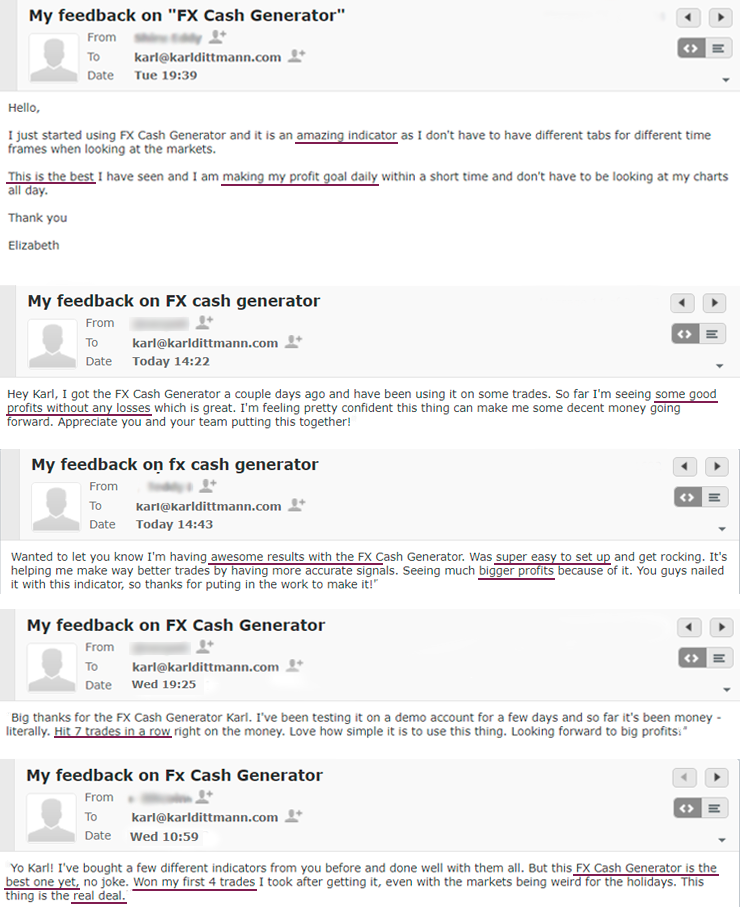 Video
Feel The Power Of FX Cash Generator
"FX Cash Generator" Powerful signals on CHFJPY M15 & GBPUSD M15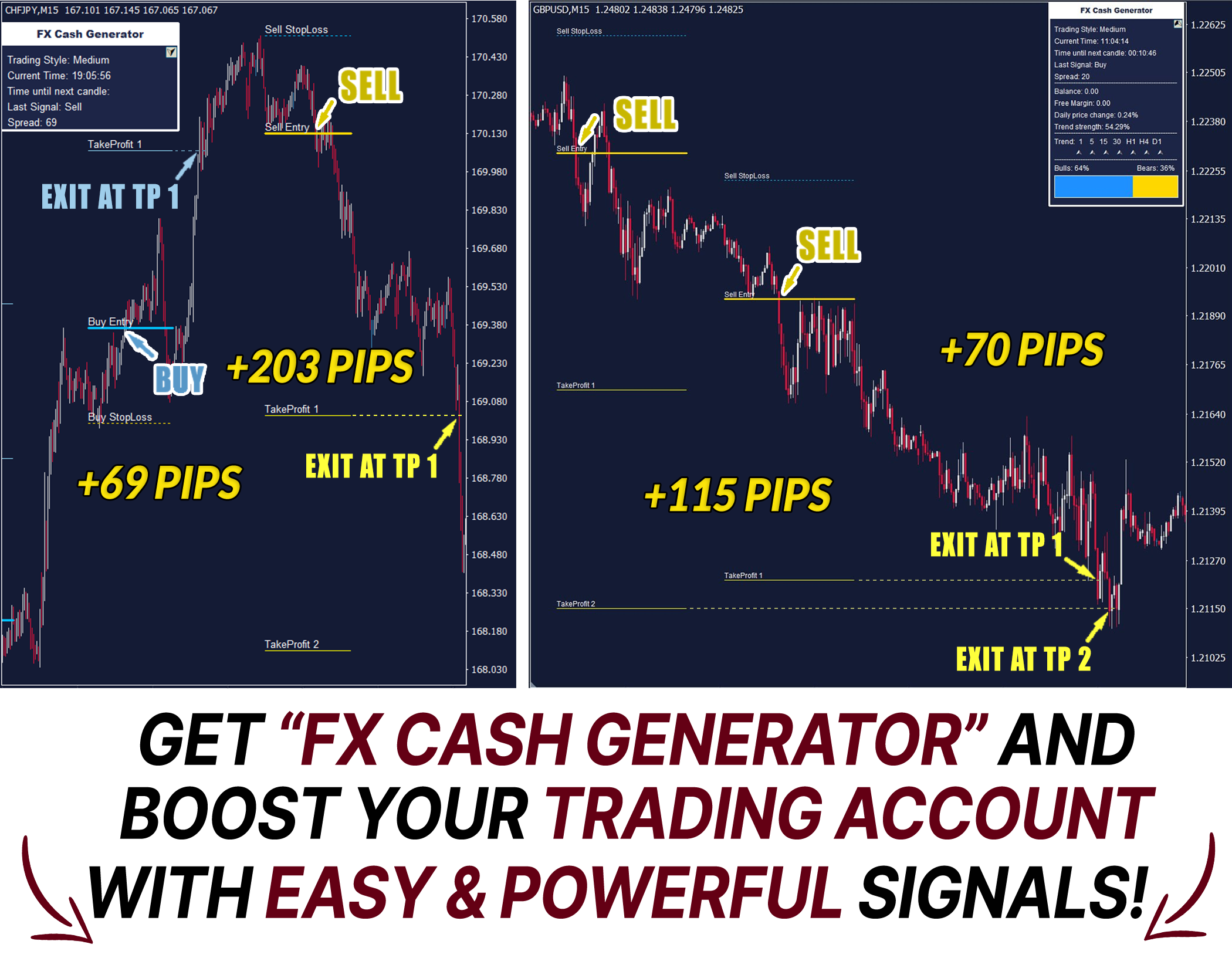 Impressive Results are waiting for you with "FX Cash Generator"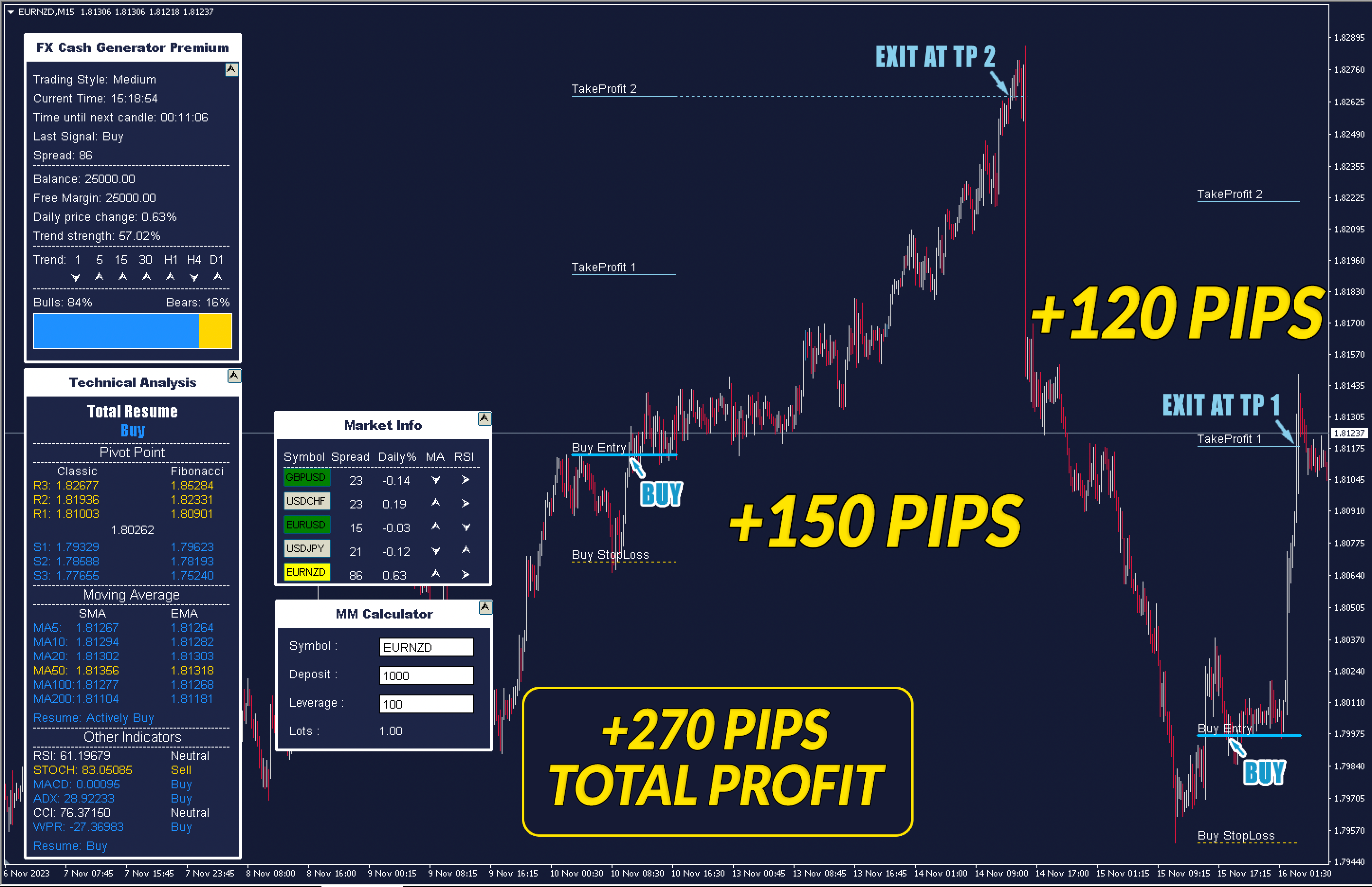 Such Amazing Trades Can be Yours WIth "FX Cash Generator"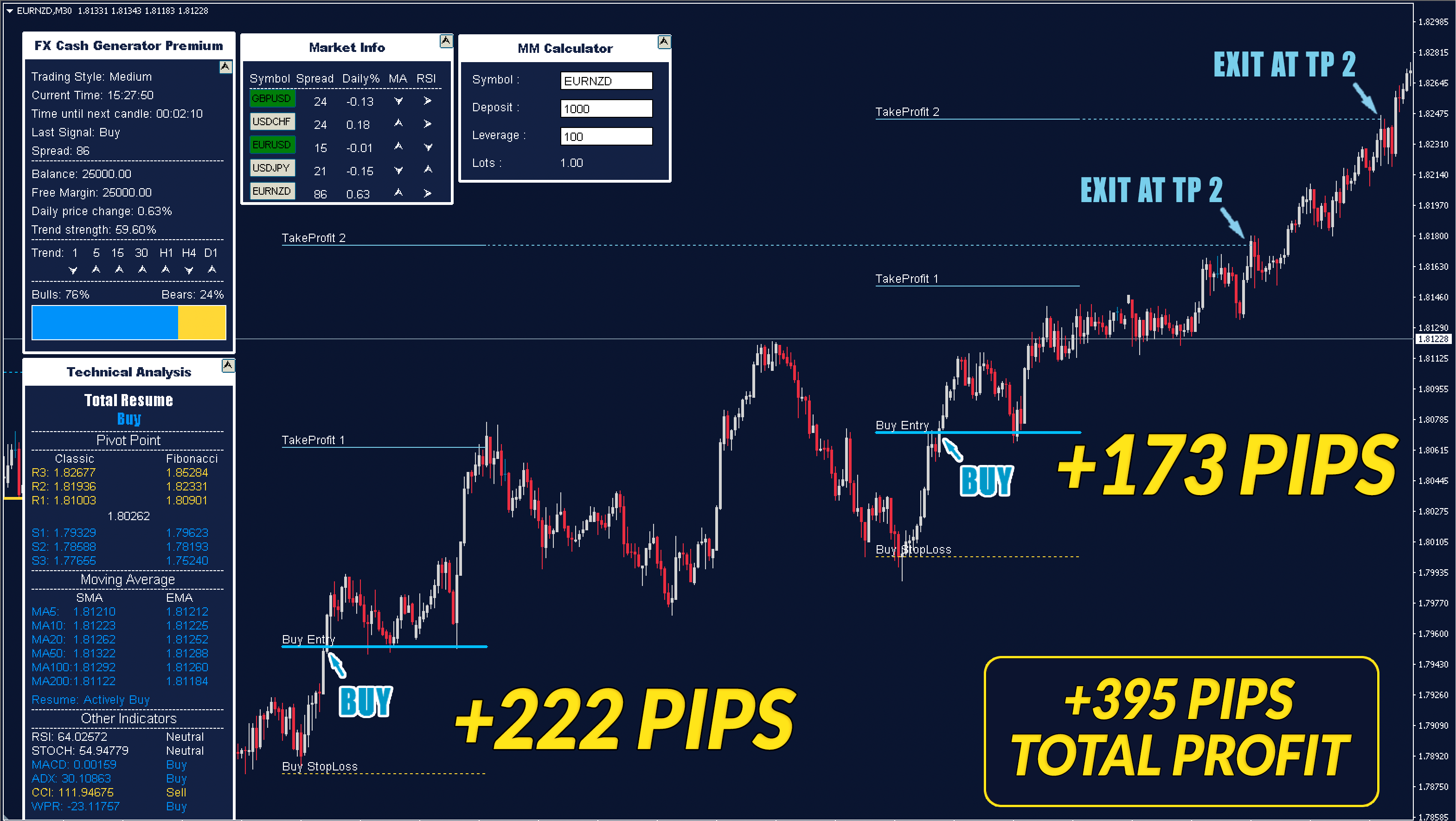 Interface
How It Looks IN ACTION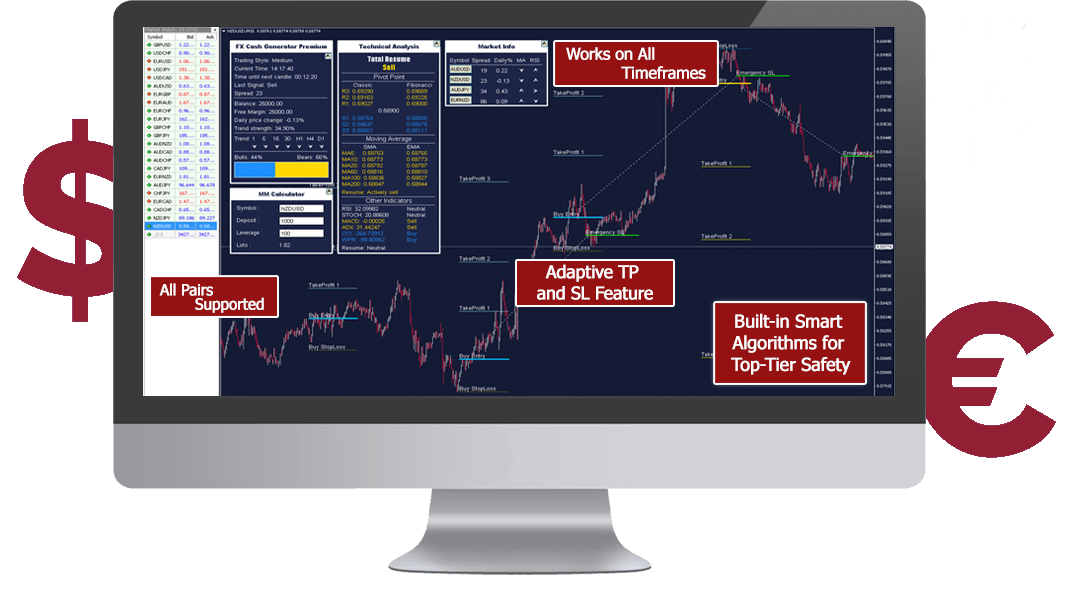 Conservative Mode
Signals FREQUENCY = NORMAL
Safety = Maximum
Trend Detection = Standard

Low Risk
Medium Mode
Signals FREQUENCY = HIGH
Safety = Optimal
Trend Detection = Sensitive

Moderate Risk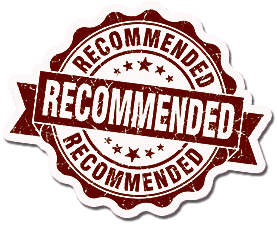 Aggressive Mode
Signals FREQUENCY = EXTREME
Safety = Low
Trend Detection = Highly Sensitive

High Risk

FX Cash Generator
Can newbie traders win in Forex?
My secret weapon FX Cash Generator transforms you into a confident, profitable trader fast.
This revolutionary indicator spots winning trades with pinpoint accuracy . Let me prove it.
Just look at these real screenshots showing massive profits from FX Cash Generators unbeatable signals.
Proof this tool consistently delivers. Follow the alerts and watch your account balance skyrocket.
FX Cash Generator gives you an unfair advantage to trade with consistency.
Become a successful trader faster than you thought possible.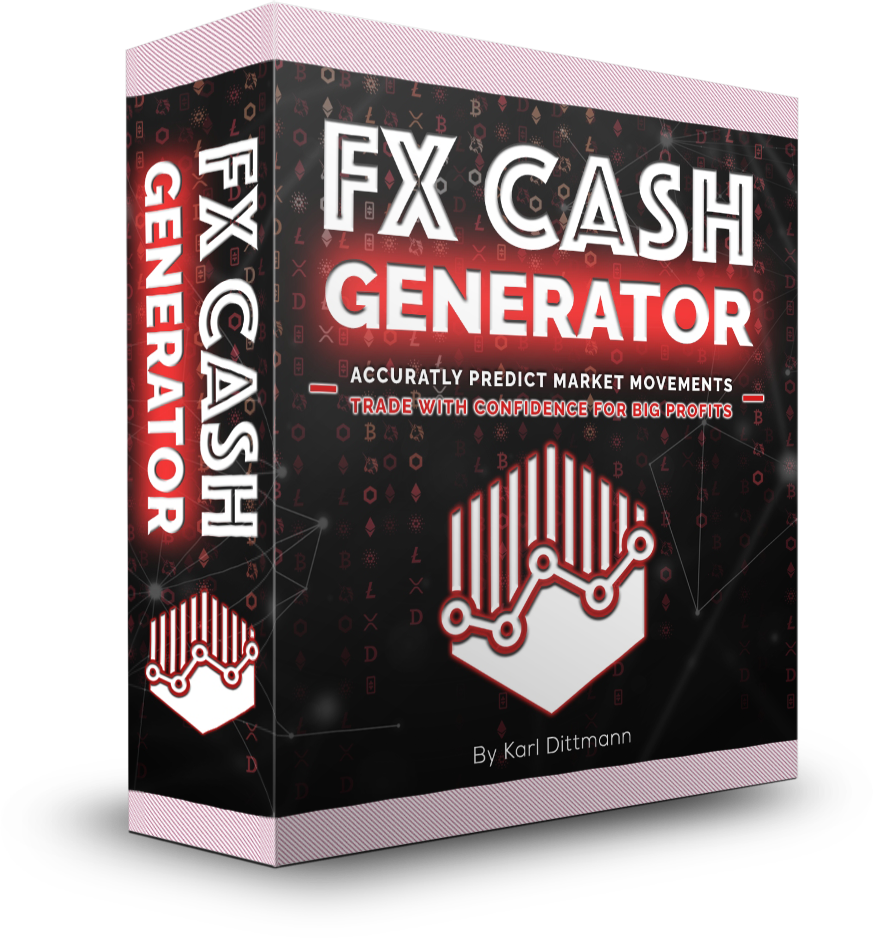 Discover what it can do for your account today!
Exceptionally good results on H4: +1585 Pips in Total!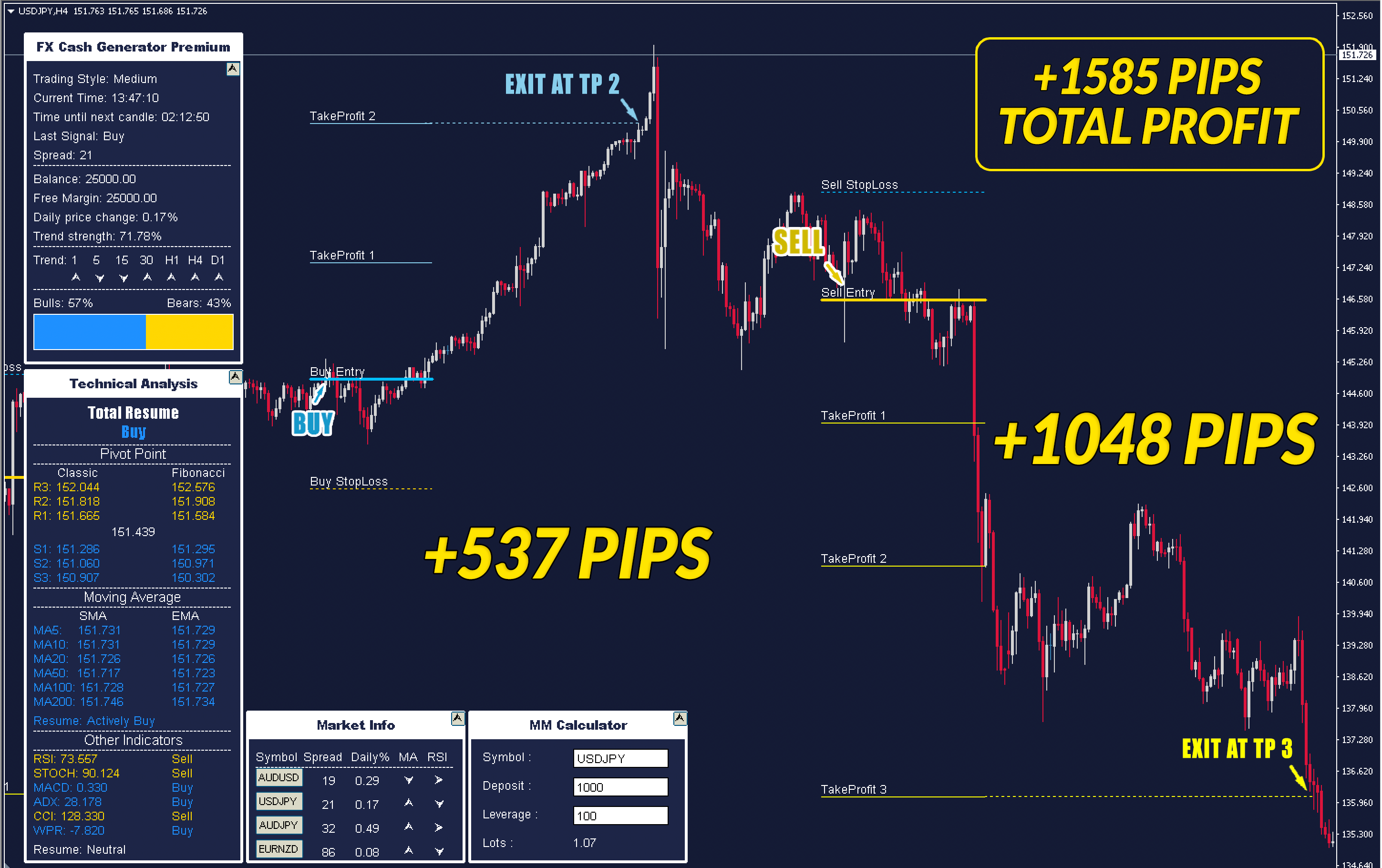 Easy High Profit H1. FX Cash Generator is Smarter than the Market!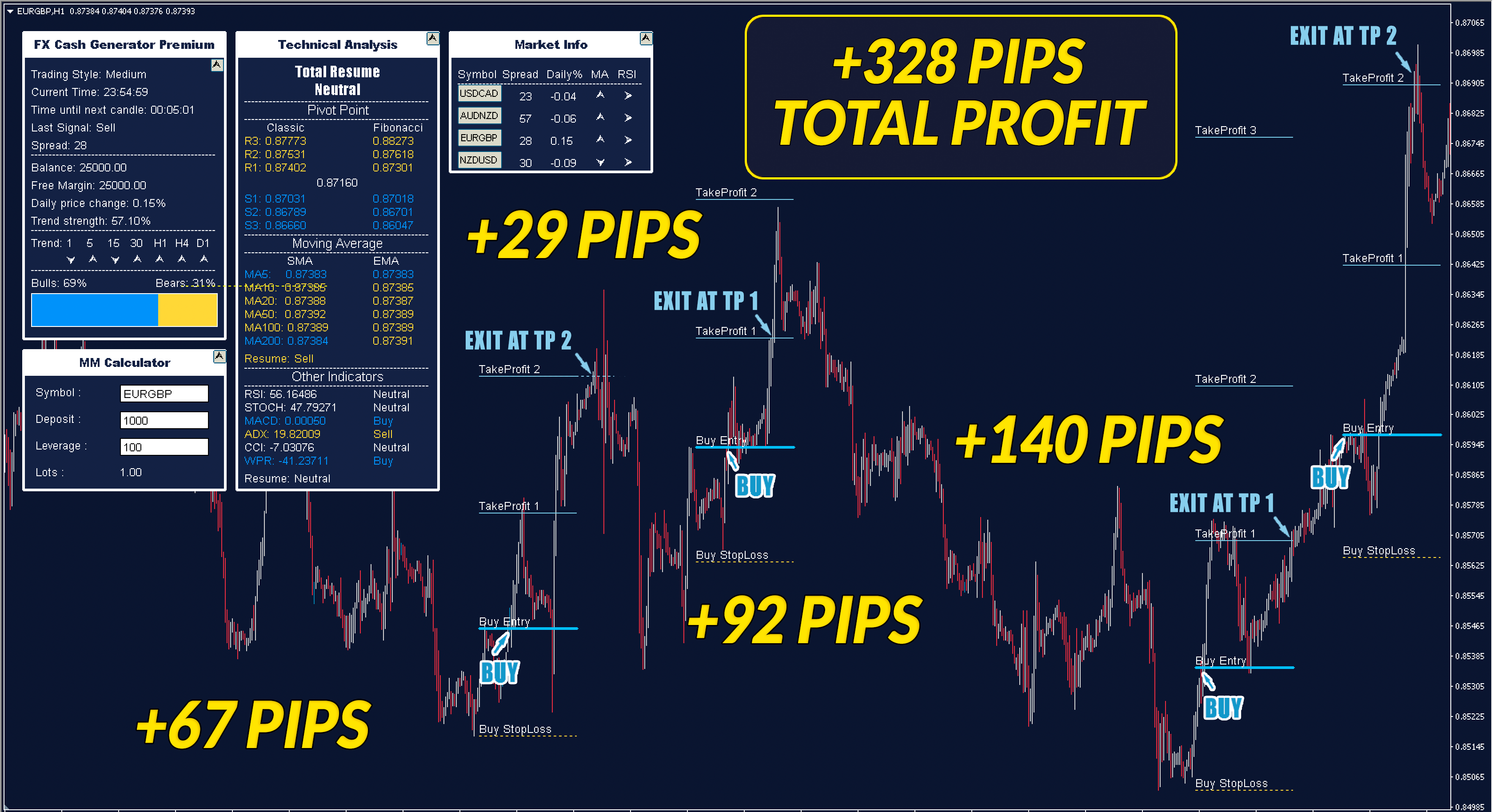 Increase Your Profit with FX Cash Generator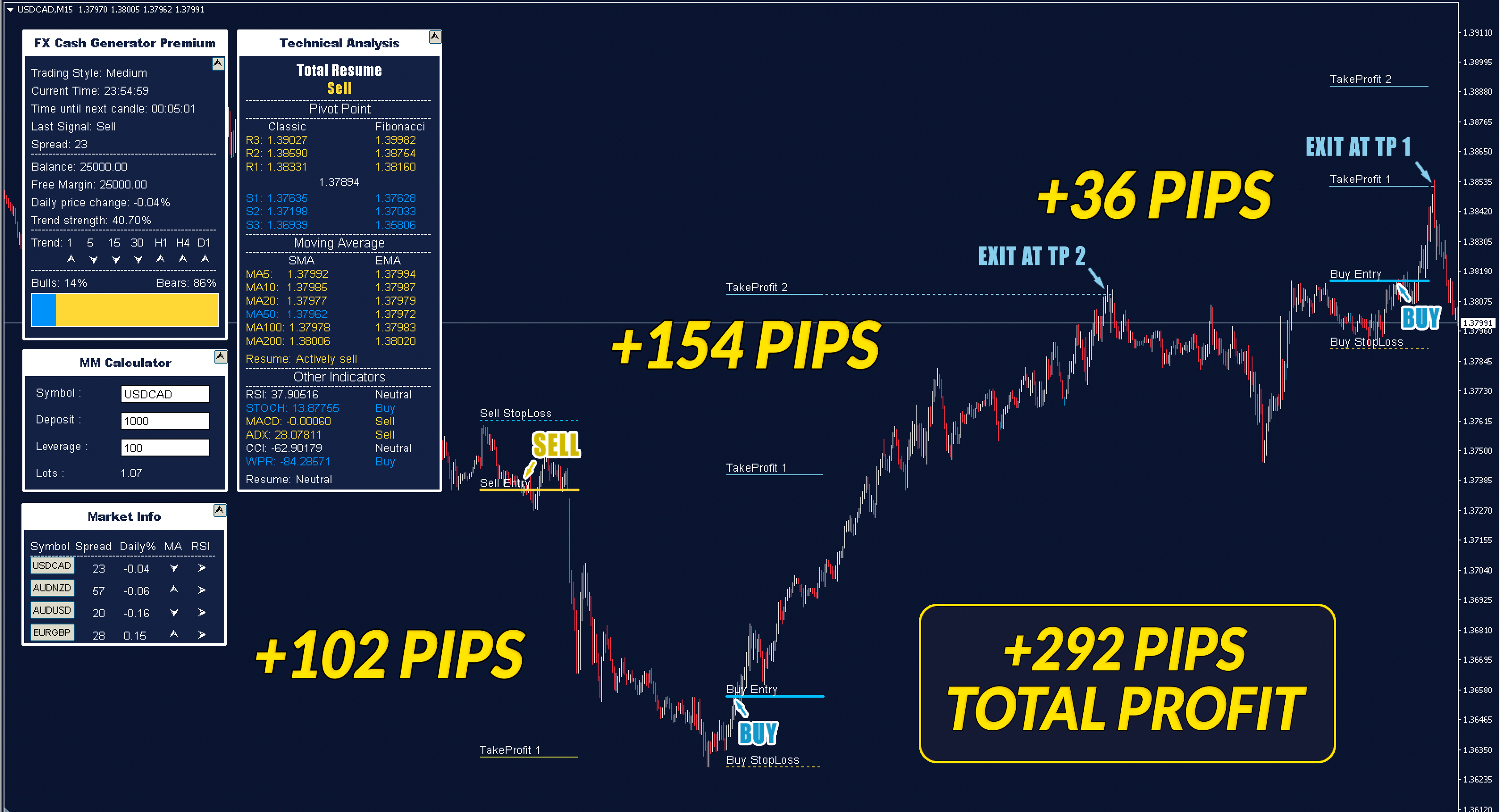 Take a look at this Fascinating Stable Profit on M30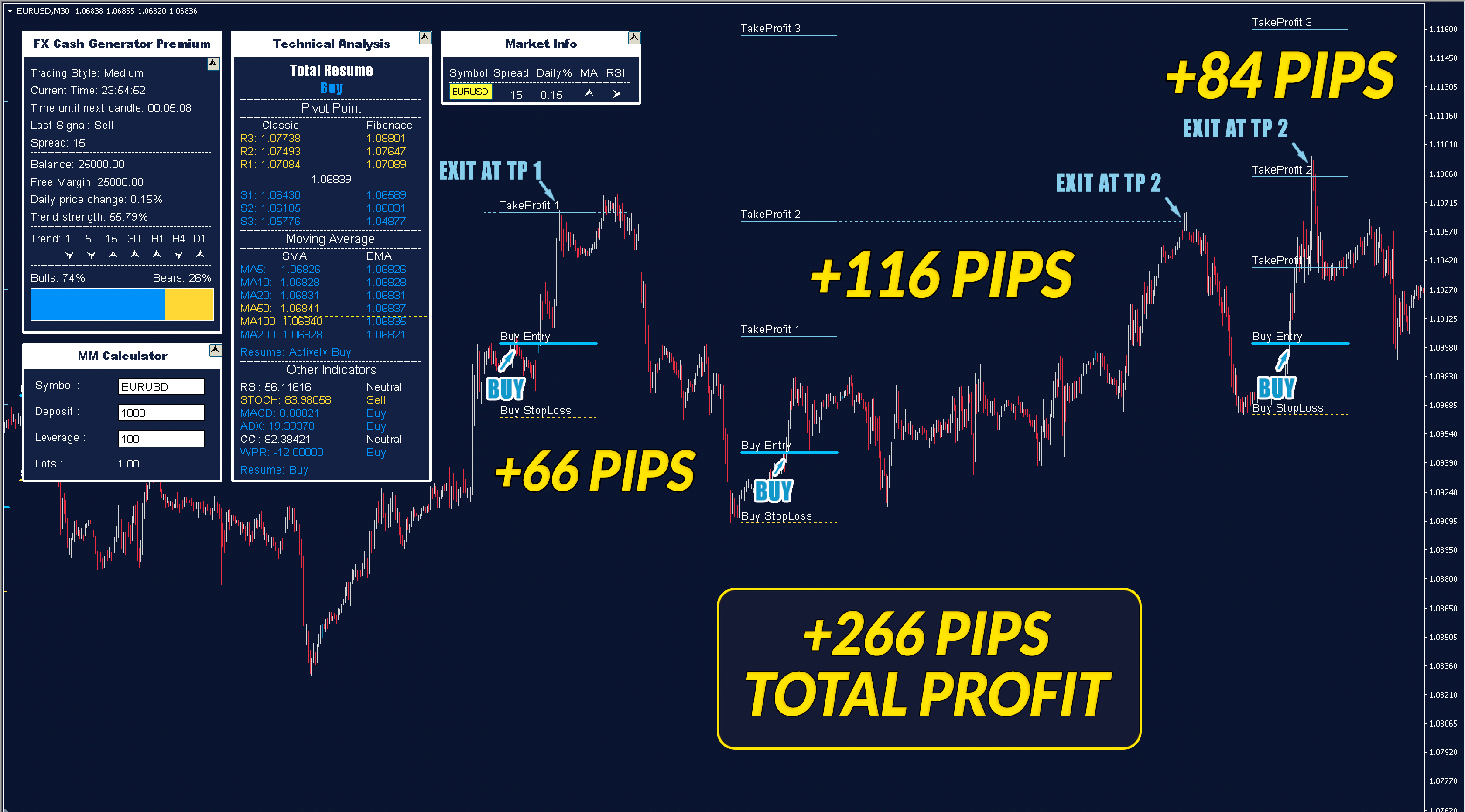 Outstanding profit is closer than you think!
Now you have seen with your own eyes how great "FX Cash Generator"
works on different pairs and different timeframes.
I'm pleased to inform you that you can have the same results and even better!
All you need to do is to put the indicator on the chart and follow its signals.
You will not need to make any calculations and spend many hours of analysis,
everything has already been done for you!
Click on the "ORDER NOW" button and start your profitable journey today!

"FX Cash Generator" – now armed with a serious power boost. We've thrown in a Trailing Stop and Breakeven combo , acting like your trusty shield for worry-free trades.
Let's break it down: Trailing Stop is like your trade guardian, minimizing losses and maximizing wins. As the price moves in your deal's favor, it smartly adjusts the StopLoss, turning it into a win. It's your secret weapon for turning potential losses into sweet wins!
Here comes Breakeven – a safety net. Regardless of your chosen TakeProfit level, if the signal doesn't quite hit the line, Breakeven steps in. Even if you aimed for TakeProfit 2 but hit TakeProfit 1, you're still on the winning side. No need to stress about Emergency StopLosses – it's a simple yet rock-solid strategy for success.
As you can see on the chart, for the Buy Entry signal, identified by a sky-blue line, seize the opportunity and initiate your order. Alternatively, for the Sell signal alert, be vigilant for the appearance of the yellow line to strategically position yourself.
Noteworthy on the chart is the discernible Emergency StopLoss, distinguished by a green line. This pivotal feature operates as a dual-purpose guardian, safeguarding your profits while minimizing potential losses. It functions as a vigilant protector of gains and a staunch advocate for risk mitigation. (Note: This feature is enabled by default in the system settings)
Tailored for traders seeking tangible outcomes, "FX Cash Generator" seamlessly operates across ALL timeframes, ensuring that no profitable opportunities slip through the cracks.
It's important to note that the signals provided by "FX Cash Generator" do not repaint. Once they make an appearance, they don't pull disappearing acts – they stick around, providing you with dependable and accurate guidance for your trading decisions.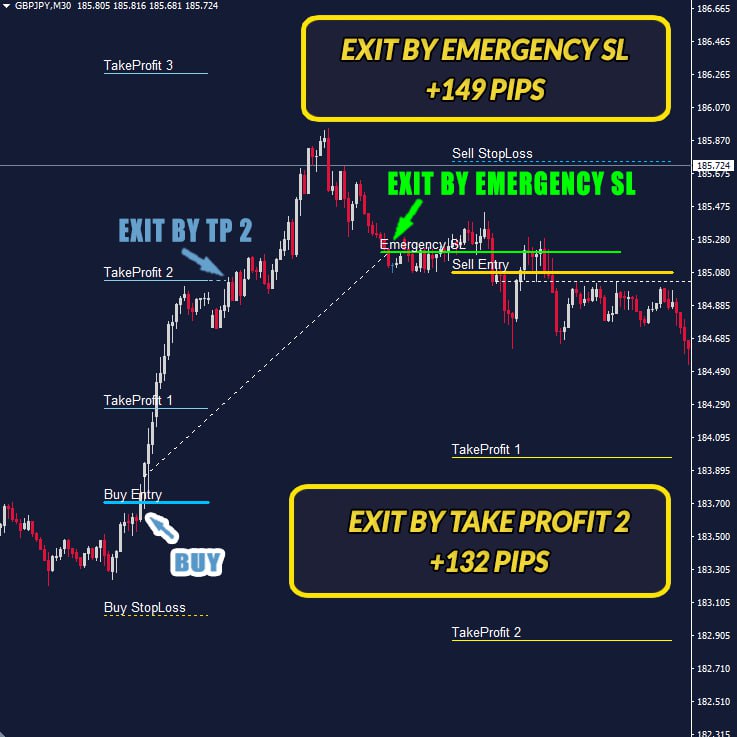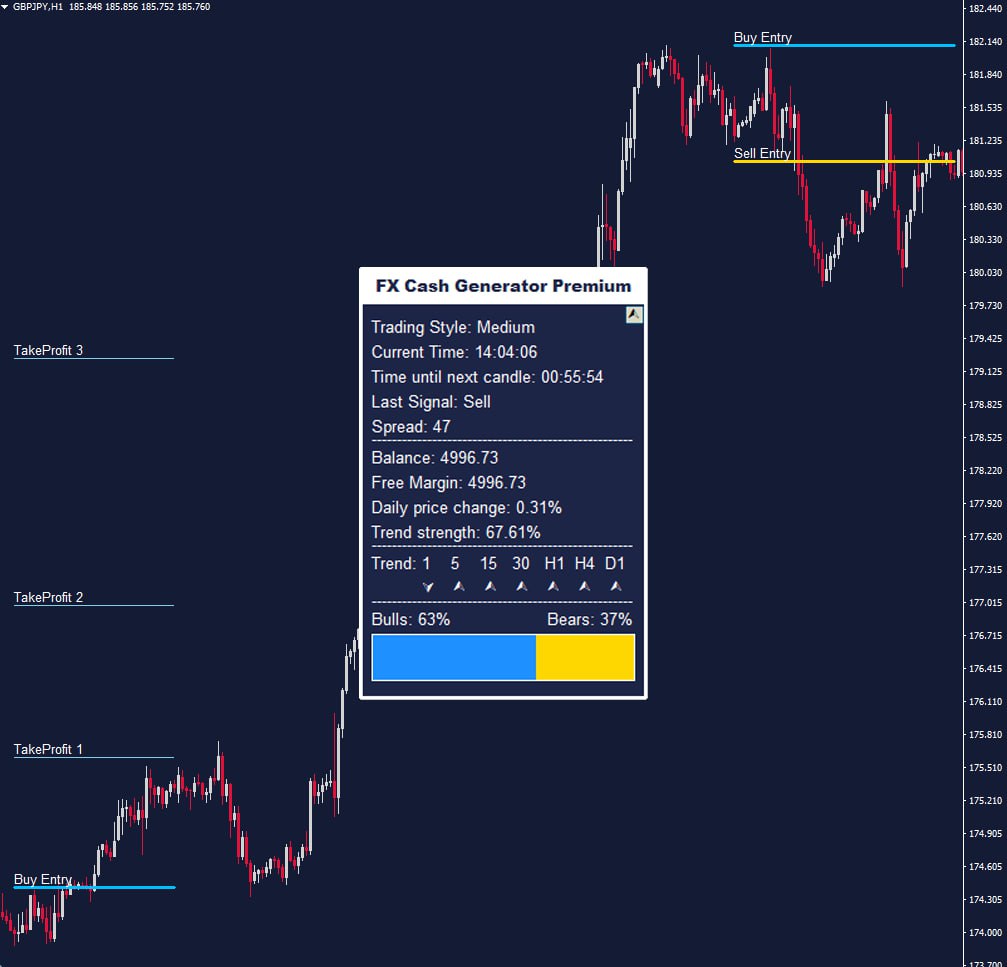 "FX Cash Generator"has been enhanced with a smart informer system, which is designed to make your trading easier and more convenient.
The informer shows:
- Indicator name
- Trading Style
- Current Time
- Time until next candle
- Last Signal
- Spread
- Balance
- Free Margin
- Daily Price Change
- Trend Strength
- Trend Direction on all time frames of exact pair
- Volatility chart (percentage of bullish and bearish candles per day)

A vital reminder for all traders: always go with the current trend – it helps avoid bad deals. Never trade against the trend; it's a must. And to make things even better for you, we've added a special section that shows you which way the trend is going. Stick to smart and trend-following trading for the best outcomes.
The special recipe which frees you from guesswork, doubt and reluctance is trading with the "FX Cash Generator".